2 PhD research grants
Call open from March 1st to March 14th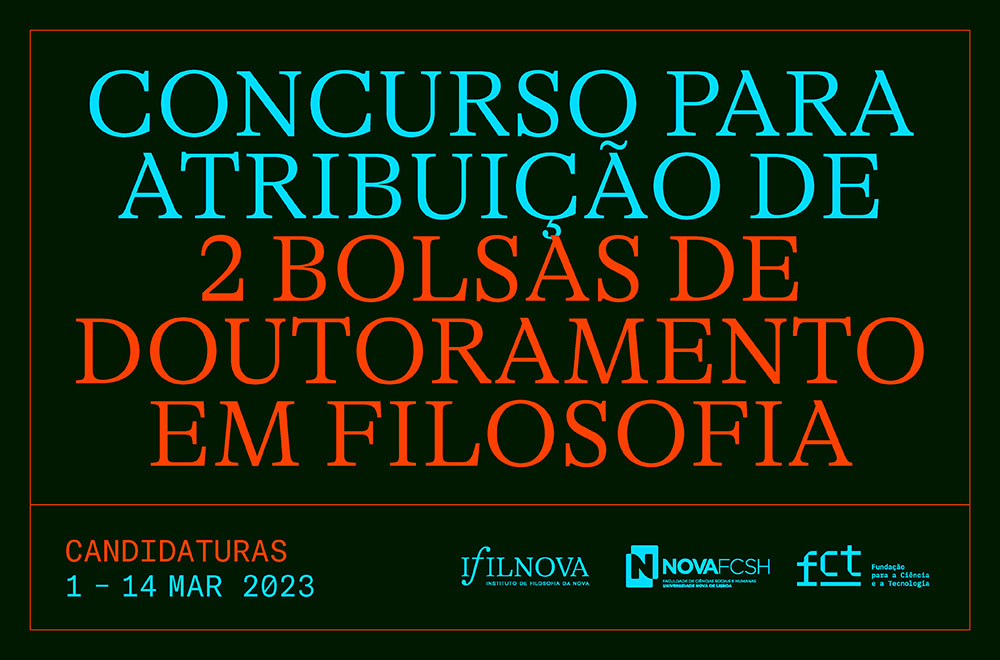 IFILNOVA opens a call for 2 PhD research grants in the area of Philosophy under the FCT Research Grant Regulations ("Regulamento de Bolsas de Investigação da FCT" – RBI) and the Research Grant Holder Statute ("Estatuto do Bolseiro de Investigação" – EBI).
The grants will be funded by the Foundation for Science and Technology ("Fundação para a Ciência e Tecnologia" – FCT) and are intended for candidates who wish to carry out research activities leading to the award of a doctoral degree at IFILNOVA and are enrolled (or have the required conditions to enroll) in the PhD Programme in Philosophy.
The call is open from March 1, 2023 to March 14, 2023 (5 PM, Lisbon time).
More information here.