Judith Simon on "Dis/Trusting Artificial Intelligence"
ArgLab Research Colloquium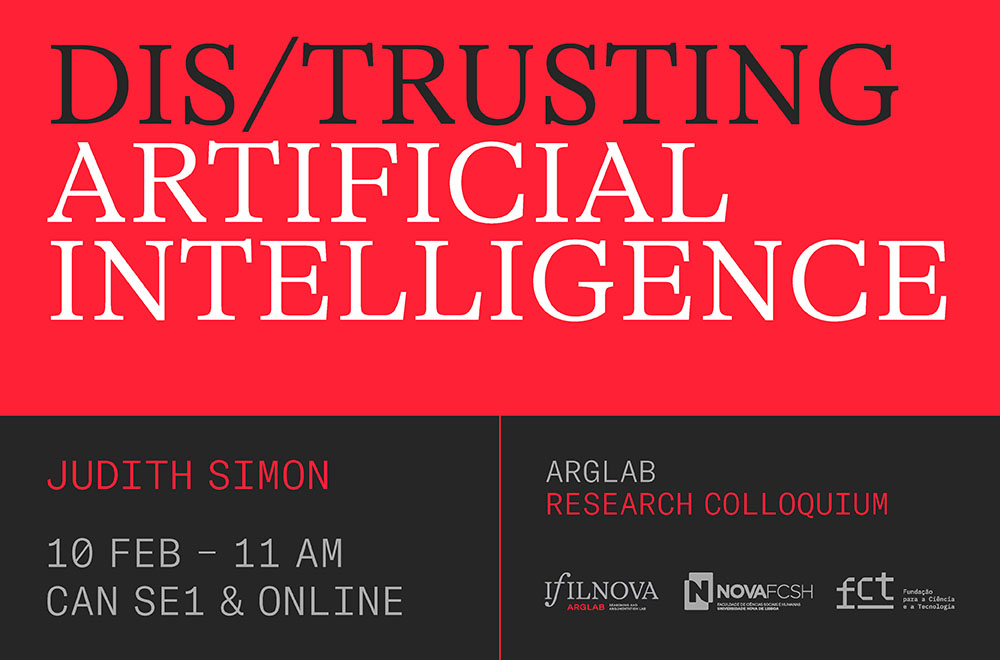 Recent advances in data analysis have led to the development of an abundance of technologies to support human-decision making in many societal domains. Such applications, often labeled artificial intelligence, employ machine learning and other types of statistical data analysis for classification, prediction and decision support. Due to their widespread utilization, they affect most of us on a daily basis, albeit in different ways. As countless cases have demonstrated, data-based systems are prone to biases and may further entrench or even increase inequalities and discrimination by transforming biased evidence into seemingly neutral numbers. As a result, the question arises whether and under what conditions we can or should trust such systems. In my talk I will first turn to the question whether we can sensibly talk about trust in AI systems. Proposing a socio-technical view on AI, I will argue that we can trust AI systems, if we conceive them as systems consisting of networks of technologies and human actors, but that we should trust them if and only if they are trustworthy. I will then investigate some epistemic and ethical requirements for trustworthy systems and conclude my talk with some thoughts on the relation of trust and distrust in the context of such data-based decision support systems. 
Judith Simon (Universität Hamburg)
To join the session on Zoom, please get in touch with Gloria Andrada de Gregorio at gandrada@fcsh.unl.pt for the details.
This event is part of the ArgLab Research Colloquium organised by Maria Grazia Rossi, Giulia Terzian and Gloria Andrada at the Laboratory of Argumentation, Cognition and Language of the NOVA Institute of Philosophy. For any inquiries, please contact Maria Grazia, Giulia, or Gloria.
Next sessions
10 Mar 2023 – Neftalí Villanueva (Universidad de Granada)

21 Apr 2023 – Jennifer Lackey (Northwestern University)

19 May 2023 – Sven Bernecker (Universität zu Köln / University of California Irvine)

14 Jul 2023 – Tillmann Vierkant (University of Edinburgh)
ArgLab Research Colloquium
Place
Colégio Almada Negreiros, Room SE1 & Online