databases

Nietzsche Online
The database Nietzsche Online provides researchers and readers complete online access to the editions, interpretations and reference works on one of the most important philosophers. Users thus obtain access to a comprehensive database containing the research results of the last forty years. In addition to the authoritative editions of the works (KGW) and the letters (KGB), Nietzsche Online contains all De Gruyter publications on Nietzsche; furthermore, the database also includes contributions of the journal New Nietzsche Studies. Due to the cross-referencing to the full texts and the further interpretations, the headwords of the Nietzsche dictionary have become an even more indispensable basis for the research and understanding of Nietzsche's work.
Nietzsche Online offers additional and improved content:
The corrections and changes published in the supplementary volumes of the print editions are incorporated into the texts, thus making available a corrected and improved edition of Nietzsche's works and letters.
The online versions of the Nietzsche dictionary have been expanded in contrast to the print edition.
After their completion, new articles of the Nietzsche dictionary are published online first.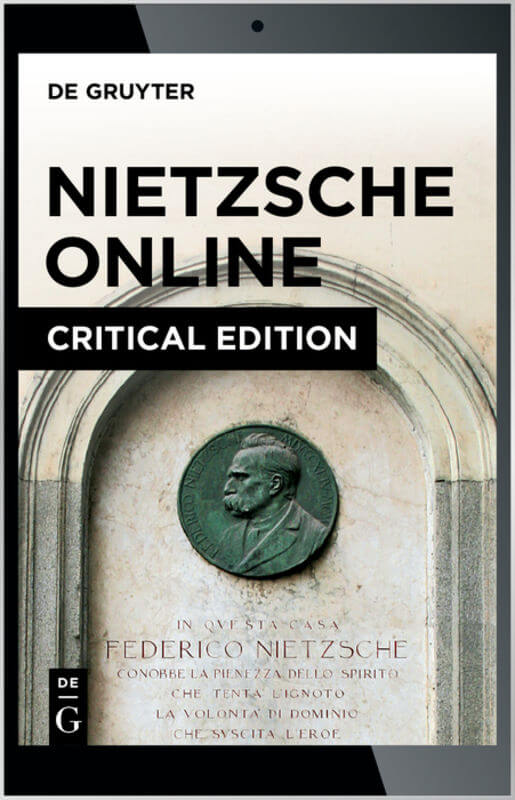 Language
German, English, French