EPLab
• Masterclass • Reading Group
Alice Pinheiro Walla
Kant Reading Group + EPLab Masterclass Series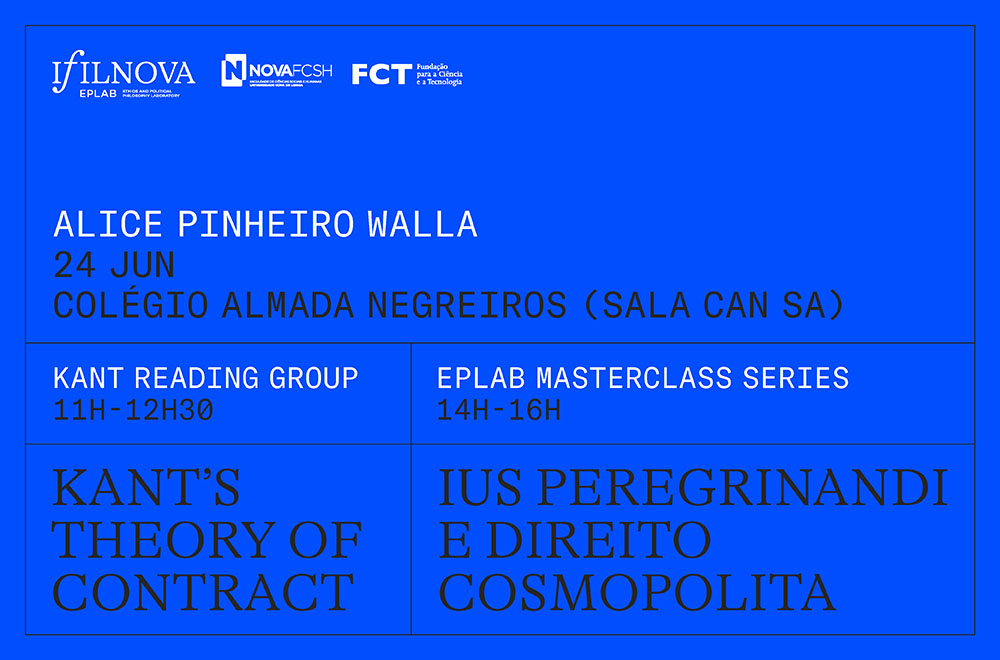 On June 24, Professor Alice Pinheiro Walla will be at Colégio Almada Negreiros for a double event: in the morning, she will host the next session of the Kant Reading Group, and in the afternoon, she will give a Masterclass.
11 – 12:30 AM
Kant Reading Group – presentation and discussion of the text by B. Sharon Byrd, "Kant's Theory of Contract", The Southern Journal of Philosophy, (36), 1997, pp. 131-153;
2 – 4 PM
EPLab Masterclass Series – "Ius peregrinandi e Direito Cosmopolita".
EPLab Masterclass Series
Kant Reading Group
Place
Colégio Almada Negreiros, Room CAN SA