CineLab
• Public screening
Five Broken Cameras
Emad Burnat, Guy Davidi, 2010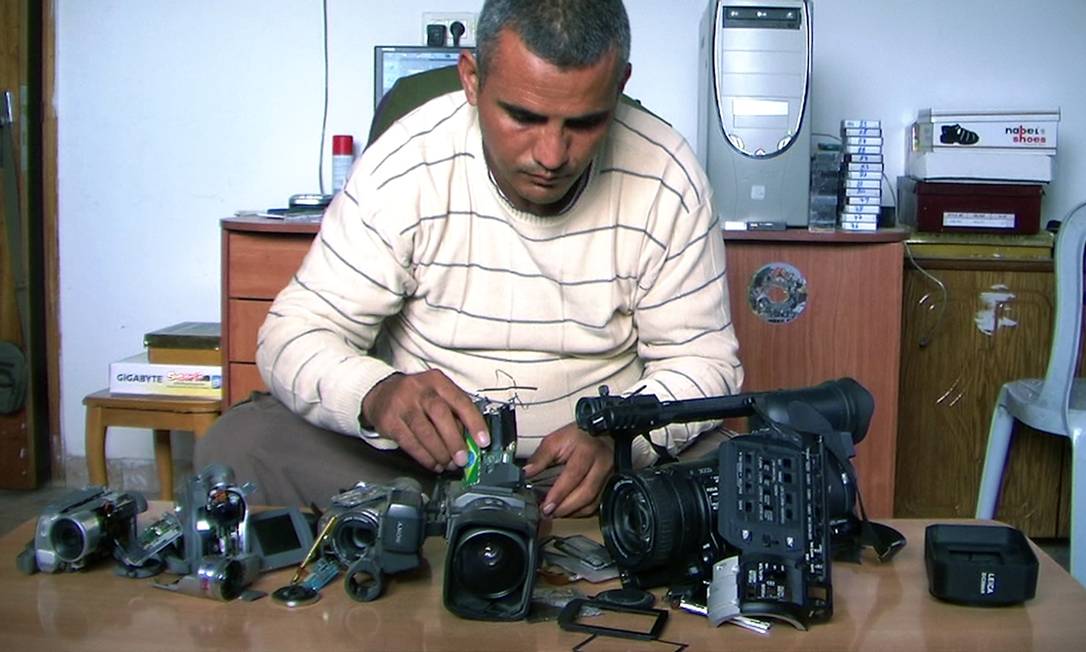 You are warmly invited to the public screening of the documentary film Five Broken Cameras (Emad Burnat, Guy Davidi, 2010), on Wednesday, May 26th, at 20h, at Mercado de Culturas do Forno de Tijolo, Lisboa. The screening is organised by the working group Thinking Documentary Film in collaboration with uncommon ground, in the context of the ongoing exhibition Testimonies by Breaking the Silence (May 22-28, 2021; Mercado de Culturas do Forno de Tijolo, Lisboa).
This will be the inauguration of the new film cycle Frames of Palestine, organized by the working group. Please confirm your reservation to the following e-mail: ground2021@gmail.com. For more information, please contact docfilmworkinggroup@gmail.com or ground2021@gmail.com.
About the film
When his fourth son, Gibreel, is born, Emad, a Palestinian villager, gets his first camera. In his village, Bil'in, a separation barrier is being built and the villagers start to resist this decision. For more than five years, Emad films the struggle, which is led by two of his best friends, alongside filming how Gibreel grows. Very soon it affects his family and his own life. Daily arrests and night raids scare his family; his friends, brothers and himself are either shot or arrested. One camera after another is shot at or smashed. Each of the 5 cameras tells part of his story.
Place
Mercado de Culturas do Forno de Tijolo (Lisboa)