ArgLab
• Permanent Seminar
Contrastivism about reason and argumentative polylogues
Marcin Lewinski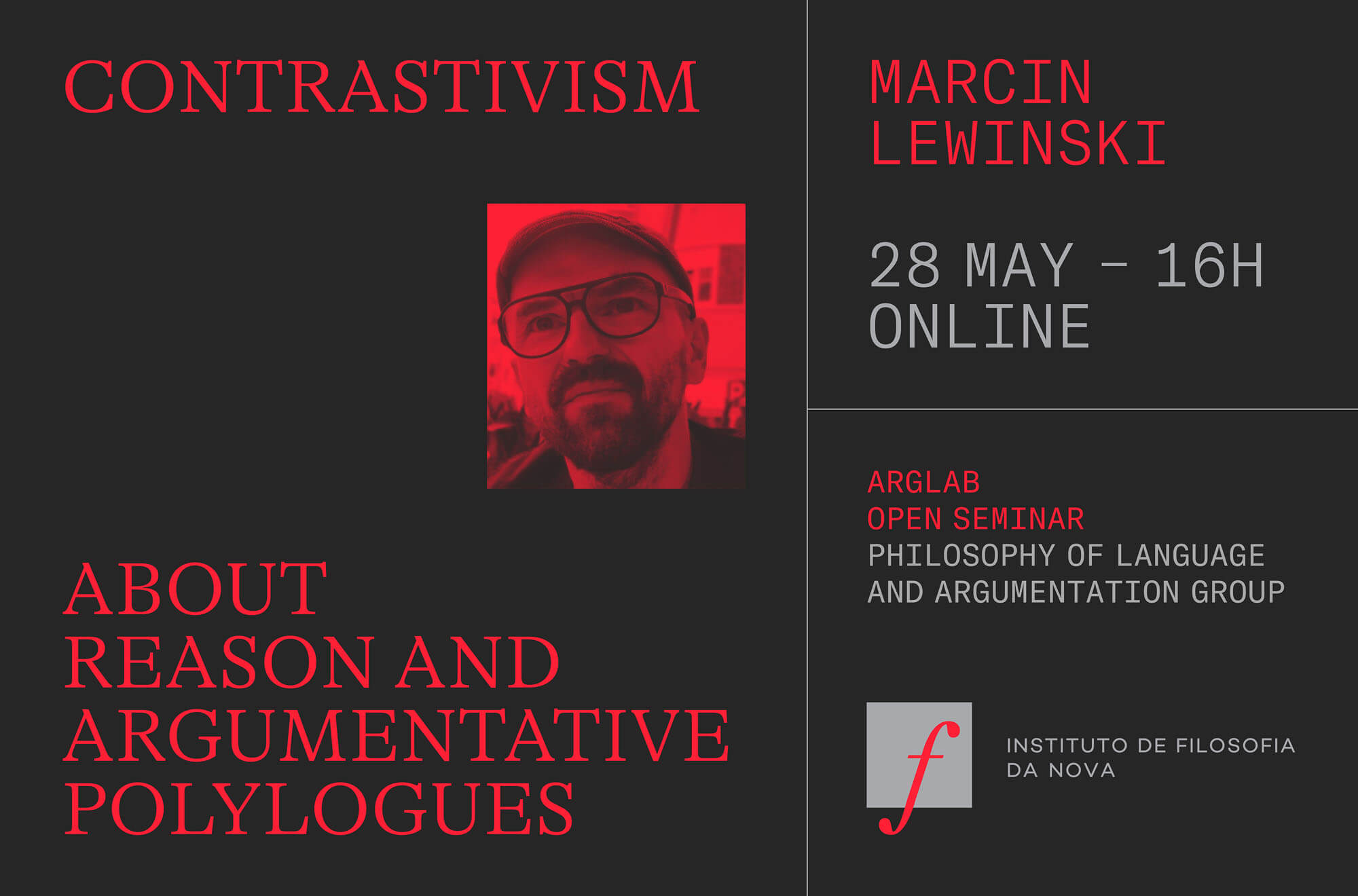 Contrastivism about reason maintains that reasons justify a position P only relative to a contrast class of positions contrary to P. Justifying thus properly takes the form "I justify that P rather than Q, R…" and, as such, it cannot be quite distinguished from ruling out competing alternatives. This basic idea has been implemented broadly across philosophy: from epistemology (Dretske, 1970, 1972; Schaffer, 2004; Sinnott-Armstrong, 2008; Morton, 2013), to scientific explanation (Lipton, 1990; Hitchcock, 2013), to practical reasoning (Snedegar, 2015; cf. also Temkin, 2012 and Chang, 2016 on "comparativism"), and recently also to argumentation theory (Aikin, 2020). In this talk, I argue that argumentation theory, as inspired by the ancient dialectic, is in fact contrastive through and through. I then set out to integrate contrastivism within a broader polylogical framework of argumentation which holds that argumentation amounts to defending a position against a set of other incompatible positions, with the much-celebrated contradictory option (P rather than not-P) being but a very special variant of this (Lewiński, 2019; Lewiński & Aakhus, 2014). The open question for the seminar is: if contrastivism is right, should we always think of argumentation as polyadic, rather than dyadic or monadic?
Link on the sidebar. Everybody is welcome to join!
more info
https://arglabseminar.wordpress.com/
This event is organized by P. Abreu and E. Rast. The purpose of this seminar series is to give researchers a platform to discuss ongoing work and problems in the philosophy of language, epistemology, argumentation, metaethics, and related areas. For administrative inquiries, please contact Pedro Abreu
or Erich Rast .