Nils Ringe
The Language(s) of Politics: Multilingual Policy-Making in the European Union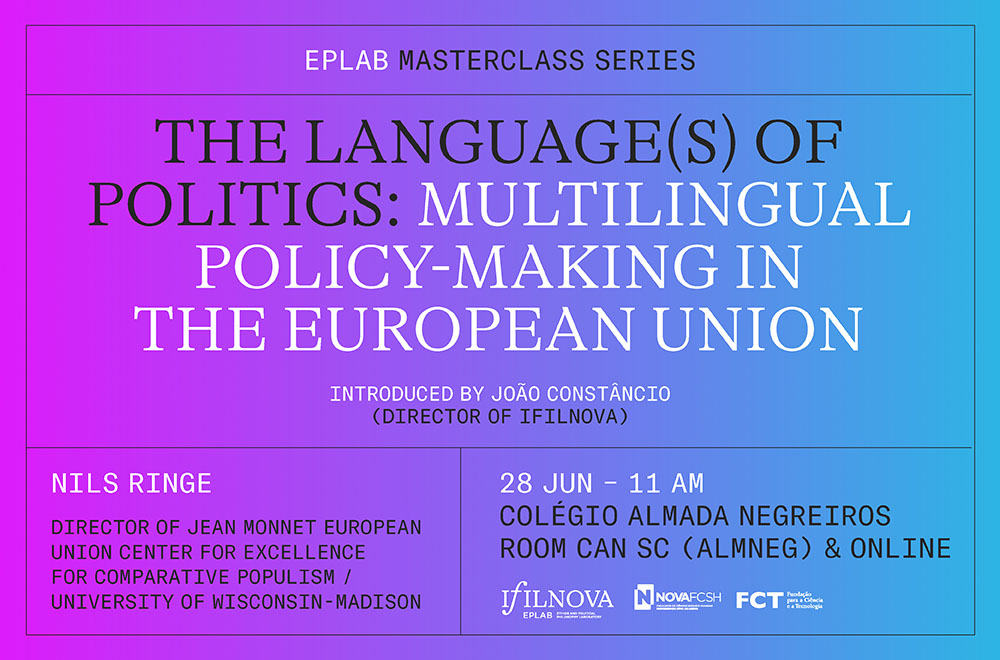 On June 28, at 11 AM, Professor Nils Ringe will give a Masterclass seminar on The Language(s) of Politics: Multilingual Policy-Making in the European Union. The masterclass session will be introduced by João Constâncio, Director of IFILNOVA, and will take place at Colégio Almada Negreiros [CAN SC room (ALMNEG)] and online, via Zoom.
Nils Ringe is Professor of Comparative Politics and Director of Jean Monnet European Union Center of Excellence for Comparative Populism, University of Wisconsin-Madison.
To join the session on Zoom, use this link.
Place
Colégio Almada Negreiros, Room CAN SC (ALMNEG) & Online