On the value of necessary images
Werner Herzog's quest for ecstatic truth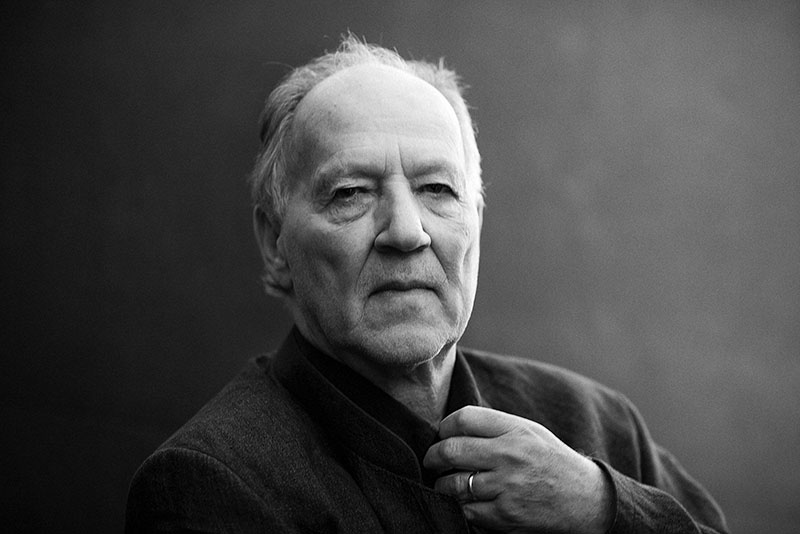 In his famous Minnesota Declaration, Werner Herzog claims: «There are deeper strata of truth in cinema, and there is such a thing as poetic, ecstatic truth. It is mysterious and elusive, and can be reached only through fabrication and imagination and stylization.» What are these deeper strata of truth that appear through the audio-visual material, and how can they be approached conceptually? How do they relate to both factual reality and metaphysics, and to the question of mediation of the empirical world? These and other questions will be addressed throughout this workshop, in order to carve out the genuinely philosophical dimension of Werner Herzog's impressive filmic work.
Each session will concentrate on a particular subject:
1) the problem of the relation between images and sounds and the idea of ecstatic truth (14 march 2018, 10:00h-14:00h)
2) the question of landscape, nature and animality  (16 march 2018, 10:00h-14:00h)
3) the question of alienation, labour and gesture (19 march 2018, 10:00h-14:00h)
The workshop will be held in French and is free and open to everybody.
Eric Lecerf is senior lecturer, researcher and director of the philosophy department of philosophy of Université Paris 8/ Vincennes-Saint Denis.
Date
14/03/2018 – 19/03/2018
Place
ID Building, Room 1.05