Imalogy / Ontology
Dr. Fares Chalabi (AUB Beirut/Université de Paris 8)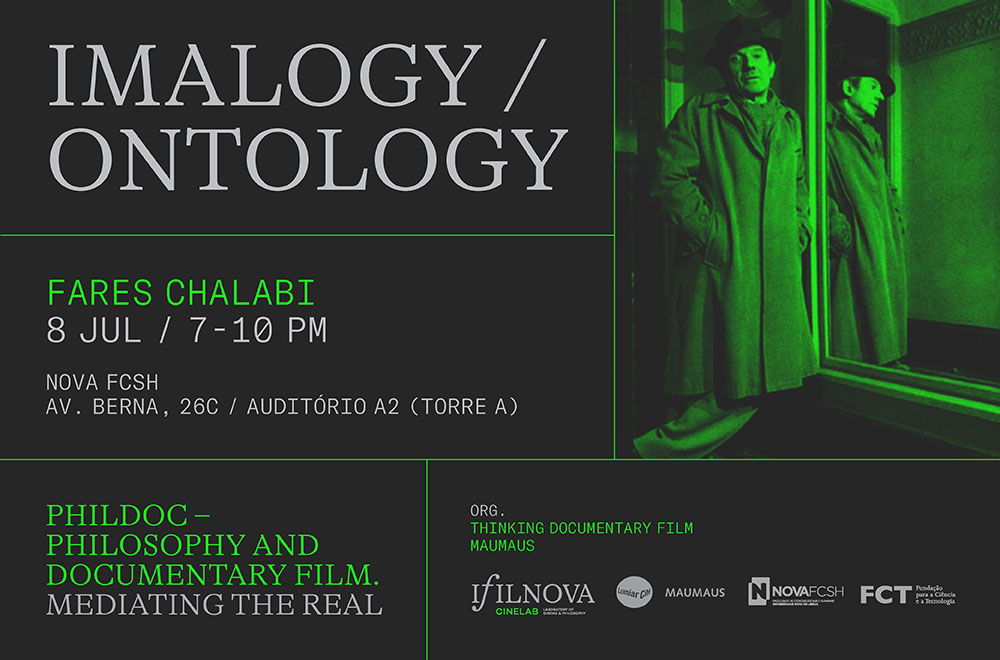 In this talk I will be presenting the work of Deleuze in his Cinema books, and showing how the ontological position equating the image with reality is productive in understanding images but also other fields of human experience. My claim is that the Cinema books develop such Imalogy, a kind of science of the images, and in doing so they open the field of the Manifest. By exposing a number of image types I will show how Imalogy stands in contrast with Phenomenology and Deconstruction and how its object or field of operation is the manifest as manifest. I will last transpose this approach to ontological argumentation by showing how a whole living dimension crawls under the explicit themes and theses of metaphysics and develop a specific system of montage called the ontological argumentation. In that I would like to show that ontology is reducible to Imalogy and that both metaphysics and image creation are dimensions of the field of Manifestation attempting in that to distinguish the Manifest from the realm of Appearances and of that of the Phenomena.
Dr. Fares Chalabi (AUB Beirut/Université de Paris 8)
Bio
Fares Chalabi obtained his BA in philosophy from the Lebanese University (UL), a diploma in architecture from the Lebanese Academy of Fine Arts (ALBA), and a master and PhD in philosophy from the University of Paris 8. Chalabi has been teaching philosophy and art theory at the American University of Beirut (AUB), Saint Joseph University (USJ), and the Lebanese Academy of Fine Arts (ALBA) between 2012-2021. Furthermore, he has been collaborating with several artists such as Mounira Al Solh and Danielle Genadry. Today he lives and works in Paris.
This event is part of the project "Philosophy and Documentary Film. Mediating the Real", funded by national funds through FCT – Fundação para a Ciência e a Tecnologia under the project EXPL/FER-FIL/0045/2021, and is organized by the research group Thinking Documentary Film in collaboration with Maumaus.
Place
NOVA FCSH (Avenida de Berna, 26C), Auditório A2 (Torre A)