CultureLab
•
Outlab
• Other Courses
Summer School
Registrations are now open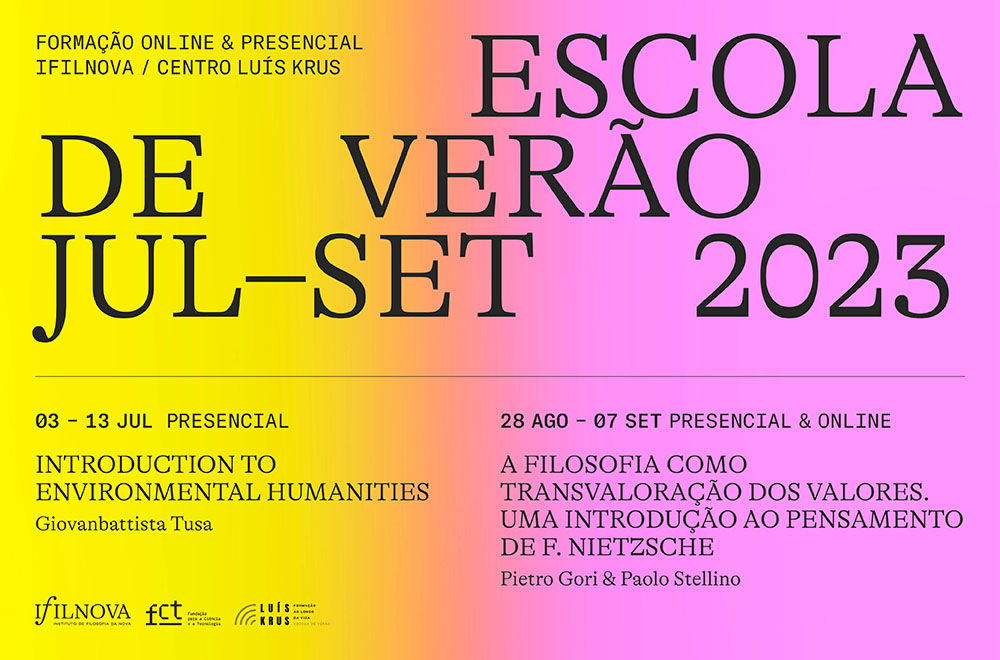 Registration for the summer courses is now open. Free admission: you do not need to present any certificate or previous application. Students may choose to take one or several courses, in the same area or in different areas, according to their interests and the availability of timetables and vacancies. All information about prices, registration, evaluation and certification, cancellations and withdrawals can be found on this page (in portuguese).
INTRODUCTION TO ENVIRONMENTAL HUMANITIES
3–7 Jul
Giovanbattista Tusa
FACE-TO-FACE
By exploring the political engagement of thinkers, artists, and activists with environmental conditions and climate action across the globe and analyzing cutting-edge theoretical, political, and cultural developments in the Global South and North – students will gain important knowledge in the fields of philosophy, contemporary arts, ecological thinking, environmental politics, and activism. In the course, we will explore how words construct worlds: what they mean, what they do not mean, and how we use concepts such as 'nature', 'earth', 'environment', 'Anthropocene', 'planetary', or 'climate' to construct and negotiate reality.
A FILOSOFIA COMO TRANSVALORAÇÃO DOS VALORES. UMA INTRODUÇÃO AO PENSAMENTO DE F. NIETZSCHE
28 Aug – 7 Sep
Pietro Gori & Paolo Stellino
FACE-TO-FACE & ONLINE
The course offers an introductory approach to the thought of the German philosopher Friedrich Nietzsche, through the reading of some of his main works. The objective is, firstly, to deepen the questions that Nietzsche elaborates in the course of his work and that represent the fundamental stages of contemporary Western thought. Secondly, issues related to the methodology of study and analysis of philosophical texts will be dealt with.
Course taught in Portuguese.
+ info
Date
03/07/2023 – 07/09/2023